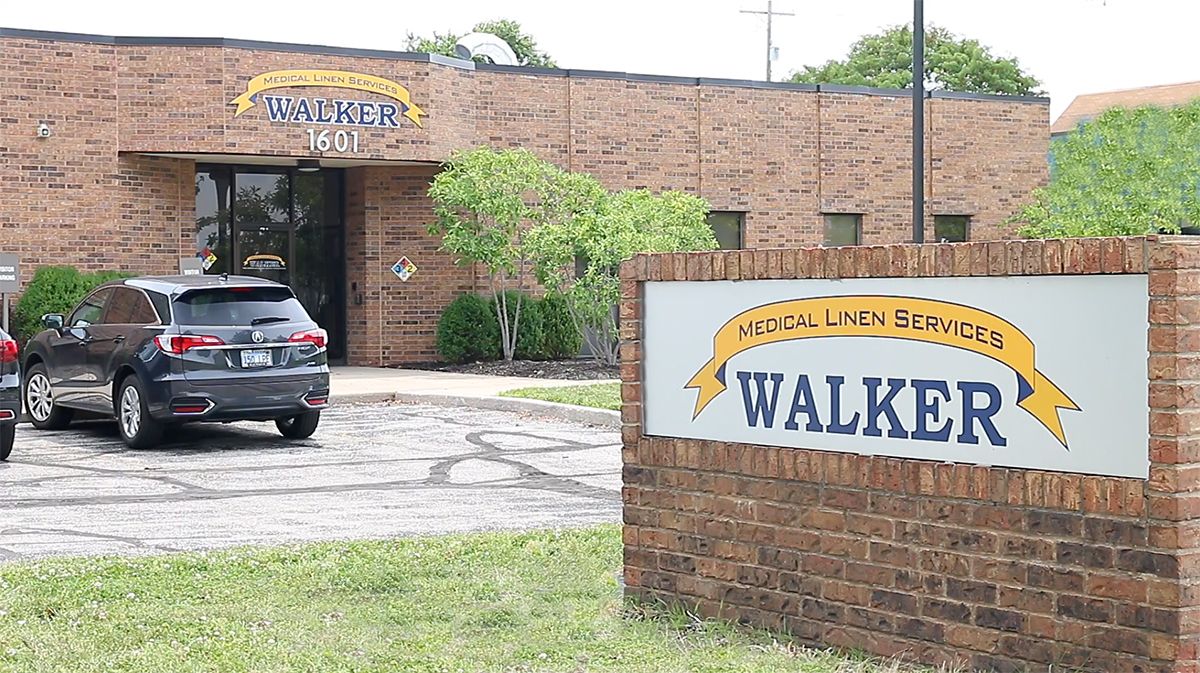 Family Owned for 5 Generations & Serving the Kansas City Area Since 1878
Walker Laundry was founded in 1878 by the Walker family and has been serving Kansas City and the surrounding area since then. Over a period of 68 years, the Walkers owned and operated a very well-known industrial laundry service.
In 1946 Rubin and Jack Shapiro purchased the company from Horace Walker. Until the late 1950s Walker Towel & Uniform was a shirt and flatwork laundry.
In 1958 Jerry Shapiro rented the company's first uniforms and shop towels and founded Walker Towel & Uniform Service, Inc. By the 1970s, Walker Towel & Uniform was a leader in Kansas City for rental laundry service.
Walker Medical Linen Services was formed by the Shapiro family in 2011 to provide an independent commercial laundry facility in the greater Kansas City metropolitan area specializing primarily in healthcare linen services. They have a combined total 85 years in the commercial laundry industry, each bringing a different level of expertise to the organization. The Shapiro family has been in the laundry business in the Kansas City metro area since 1878.
In the years since its founding, Walker's success has been the result of hard work, especially with regard to customer retention and the aggressive search for new business. Our commitment to improving our processes keeps productivity and quality ahead of our growth. This commitment is obvious through our investment in state-of-the-art equipment for washing machines, dryers, ironers, folding equipment, data processing, direct embroidery, environmental compliance, delivery, as well as investing in dedicated employees. We have over 100 teammates averaging 19 years of service!
In addition, our longevity is also accomplished through consistent service in an ever changing market, where we're always evolving with our customers' needs. This mindset has left us with thousands of satisfied customers. We provide our customers with premium products, seamless service, and guaranteed time and cost savings. Walker will continue to develop and enhance better systems and implement technology to satisfy customer needs and improve product quality and production efficiency.
Our company size allows us to focus on customer requirements. We believe long term relationships in business are built on providing products, sales, and service the way customer needs dictate.
Our Guarantee
Premium Products – With a complete line of the very highest quality merchandise available in the market, we have every size, style, and specialty covered. Plus, with our SILVERtouch antimicrobial technology, there is no need to worry about bacteria contamination!
Seamless Service – We understand the unique challenges of servicing the Medical Market. Through a consultative relationship covering merchandise selection and hygiene/patient protection, we develop a customized service program. We make it our top priority to provide what you need when you need it.
Guaranteed Cost Saving – We take our guaranteed cost saving program very seriously. Beyond providing your patients with the best possible care, we understand how important is is for our customers to maintain effective cost controls.